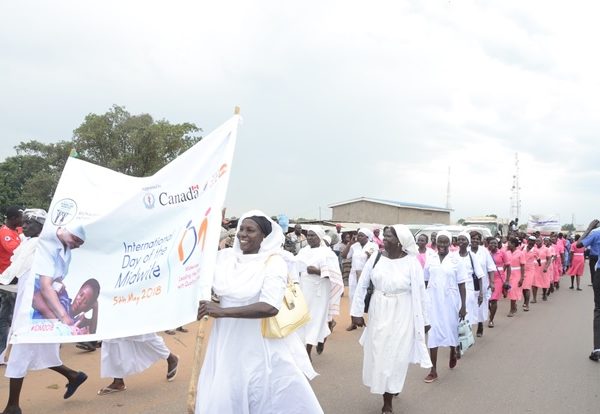 The International Day of Midwives and International Nurses Day celebration was attended by over 600, inclusive were nurses, midwives, development partners, government representative, religious leaders, community leaders and children under 18. Of the attendants 110 were male, and 393 females and 97 children under the age of 18.
The celebration was preceded by TV talk show to create awareness about the IND/IDM and media forum discussion on the roles on midwives in reducing maternal mortality in the country facilitated by the South Sudan Nurses and Midwifes Association National Chairperson Mr. Repent Khamis and Secretary General Mrs. Agnes Juan.
The guest speaker of the day was Director General Nursing and Midwifery Rev. Janet Michael.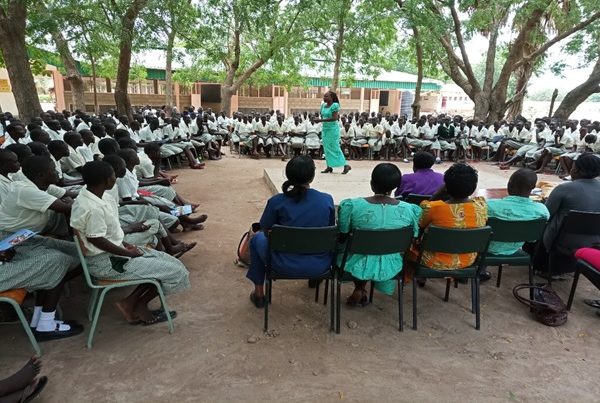 The Career Guidance Training was conducted at Loreto Girl's Boarding Secondary School with over 300 girls attending the session, along with the teachers on duty. The girls were eager to learn about the profession. Wrong beliefs and perceptions about the career were raised by the girls, and their questions were answered by the team. Key speakers included nurses and midwives from CUAM, IUNV and NUNV midwives, SSNAMA's regional Chairperson for Greater Bar‑el‑Gazaal, and the National General Secretary.