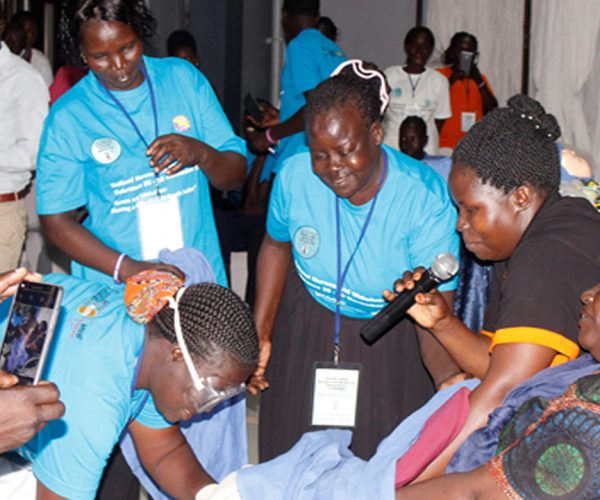 SSNAMA Conference
SSNAMA is organizing the 3rd scientific conference inspiring communities, policy makers, nurses and midwives, and other health care cadres build a healthier South Sudan together Conference venue: Virtual conference, zoom link will be shared with participants.
  Research presentation topics;
Increasing access to Health Care including GBV services and SRHR among the Youth
Innovations in preparing competent, skilled and motivated Nurses and Midwives for South Sudan
Nursing and Midwifery workforce preparedness to respond to Global Calls, Challenges and/or pandemics
Call for abstract; 10th -31st March 2021. Submit your abstract at SSNAMA office Juba Teaching Hospital OR: by email at info@ssnama.org not later than 31st of March 2020

Message from President,Mr Repent Khamis   SSNAMA
I am delighted to bring you greetings as we plan the third  Conference for Nursing and Midwifery. I am indeed happy to
welcome all our nurses and midwives from across South Sudan to this conference. We continue to learn from these events and I
look forward to successful and productive deliberation throughout the conference. The
South Sudan Nurses and Nurses and Midwives Association is a new and fledgling association committed
to ensuring that there is improvement in nursing and midwifery practice and that as nurses and midwives, we provide ethical, respectful
and quality care to all the people of South Sudan Nurses and Midwives are needed now more than ever for better
health care in this country

Message from Director General Nursing and Midwifery, MOH
The Ministry of Health would like to salute the South Sudan Nurses and Midwives Association for hosting this
third Conference in South Sudan. This is a significant event since it is a good time for nurses and midwives to reflect on how they
can make a difference in the delivery of health care. This has to be stronger and of a higher standard. Let us therefore use this
opportunity to find innovative ways that we could improve practice and service delivery especially during COVID-19
pandemic and any other emergencies. On behalf of the Ministry of Health, I would like to congratulate all our nurses and
midwives and I look forward to seeing their active participation at the conference. Best wishes for success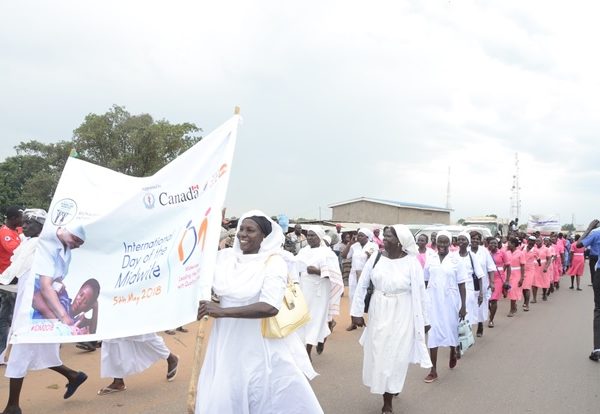 The International Day of Midwives and International Nurses Day celebration was attended by over 600, inclusive were nurses, midwives, development partners, government representative, religious leaders, community leaders and children under 18. Of the attendants 110 were male, and 393 females and 97 children under the age of 18.
The celebration was preceded by TV talk show to create awareness about the IND/IDM and media forum discussion on the roles on midwives in reducing maternal mortality in the country facilitated by the South Sudan Nurses and Midwifes Association National Chairperson Mr. Repent Khamis and Secretary General Mrs. Agnes Juan.
The guest speaker of the day was Director General Nursing and Midwifery Rev. Janet Michael.